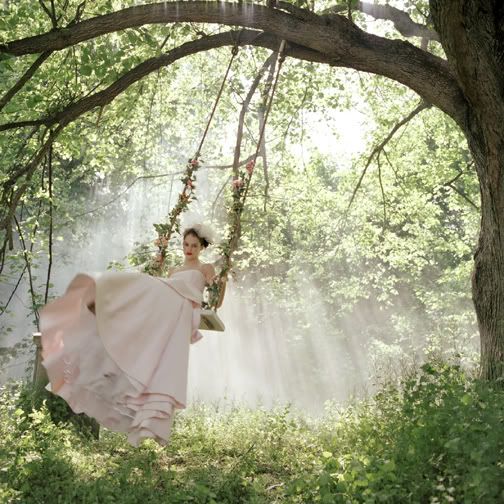 Look at the sunlight streaming in this picture...is it Spring yet?
I've been meaning to build a swing that will hold 2-3 people because I know of a perfect spot by the creek, getting roses to climb up the sides would be tricky though.
I've always wanted an old-fashioned bicycle with a wicker basket.
I love these photographs by Rodney Smith. Check out his portfolio at http://www.rodneysmith.com/