Nicole looks lovely in these dresses. Even when she is working on her raised gardens beds, she looks like she stepped out of a Boden ad. This goes to show you can wear a high neckline and still be beautiful!
Cold Mountain is one of my favorite books, although I don't necessarily care for the ending...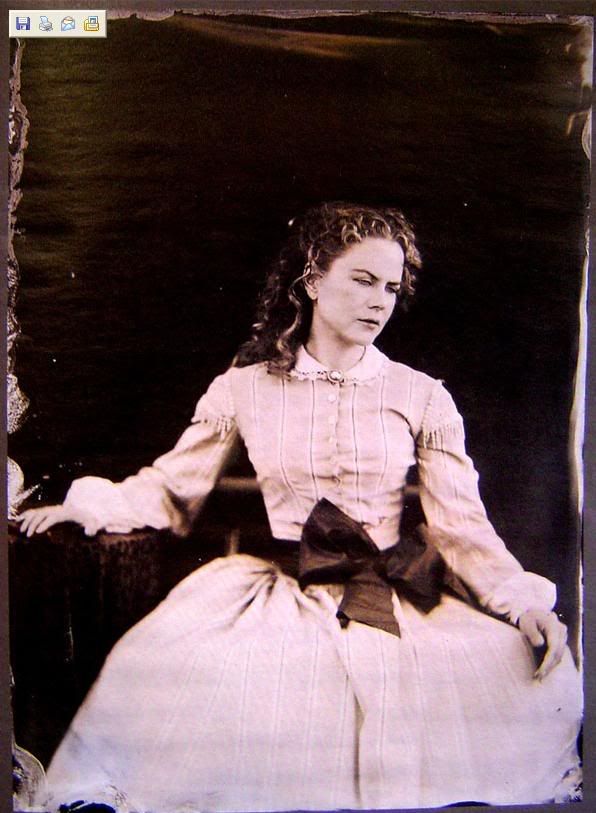 I especially love the big bow on this dress. Am wondering about her hair though, it doesn't seem very period correct. Didn't women wear their hair up unless they were young girls? I do want to have a daugerreotype made though...now I just need a civil war type dress.