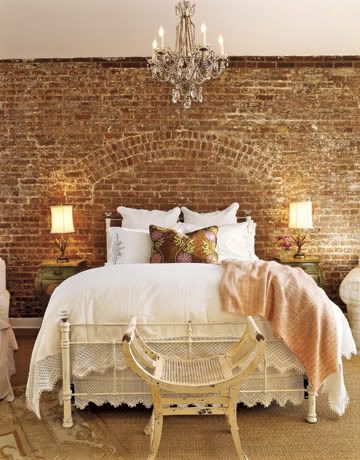 The brick layout makes a wonderful headboard for this bed. It reminds of a room tucked away in a castle!
Yesterday I finally assembled my Malm bed I bought several months ago from IKEA. It feels nice to finally have a real bedframe. Now if only I could get my bedroom to look like one of these pictures...well a girl can dream, ha ha.
I'm trying to get rid of all the clutter in my room so that meant filling up bags of clothes to give to Goodwill. Ok, I've got to get back to cleaning...I hope everyone had a lovely weekend!
images from Country Living